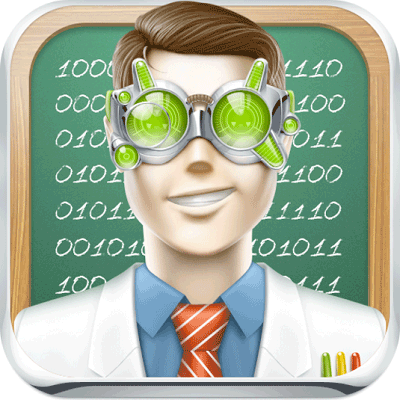 Disk Drill is a program built for Macintosh so that your files are safe. If a file is accidentally deleted by a person then you can easily recover them with this application. This is possible through the application's special Vault Recovery.
Generally, people hate to use recovery software. However, you should realize that sometimes it is possible to turn your life into hell by losing all the data. When your digital data are gone accidentally or due to any other reason you need to recover them at all costs. Therefore, it is always better to have recovery software. In this case, you should have disk drill.
Disk Drill-an Introduction
The Disk Drill application has four different versions; the basic, the pro, the expert and the enterprise. The basic version is obviously free. Pro, expert and enterprise version cost $89, $169 and $299 respectively. In most of the cases, you will only be requiring the basic and the pro version. Therefore, let us deal with them only. Fortunately, I had the time to deal with this version and made myself better acquainted with the functioning of this application.
As soon as you launch the software, a greeting screen appears. This is the most important place, as you will be given the option to activate the option of 'Vault Recovery'. We shall discuss about it later. The very first thing you need to do is to take the product tour, which is totally consolidated into 9 steps. It is a very nice feature. They tell you what this application is capable of doing and what it cannot do. I can assure you that after taking the tour you will appreciate it.
Features of Macintosh Data recovery
Let us discuss about the Recovery Vault we had mentioned earlier. Whenever a file is deleted from your hard disk, all the essential details of the file is lost like the name of the file and its location. However, the file is not completely deleted. The invisible state of the file is still present in the hard drive. However, the problem over here is to identify it without any possible trace. This will be present only until another file gets overwritten. This is precisely what Recovery Vault does. It takes into account all the location of deleted files into its memory and indexes them. Any file you delete, its location and other properties will be stored in the Recovery Vault. Therefore, if you had actually deleted something and you need to recover them then it is easy to do so with the help of Recovery Vault. Now you might think that the recovery Vault takes up a large space of hard disk. Well, that is not the truth. It never takes your hard disk space and never causes any inconvenience with your working as it always runs in the background.
Anyhow, you do not have to use the Recovery Vault always to recover Data. You can use the Disk Drill to recover any accidentally deleted data from your external drive. The external drive can be anything like USB, your external hard disk, or an iPod phone etc.
To recover the deleted item from the hard disk you need to go to recovery mode. Then select the drive from which you would like to recover data then choose any method to recover. If you are selecting the Quick, scan method then the all the files that have been deleted will be listed within a few seconds. However, if your external drive is screwed up and has been formatted then you might need to use the deep scan method. let me warn you that deep scan takes much longer. It can take up to an hour or more.
Another great feature is the ability of disk drive to scan the hard drive without effecting. This is done by creating an image of the disk. If you suspect that, your hard disk is too screwed up and it won't be making up with the deep scan. They you can copy the whole hard disk as a DMG image. After that, you can use this image to scan the drive without fearing that your hard disk will fail in the middle of the process.
Another great feature is that you can preview a file which you are about to recover. This will ensure that the file you are about to recover is the one that you have been looking for. It is possible done through Quick Look. There are other features incorporated like search and filters so that you can recover only a certain type of file. Finally there is another feature that will tell you or alert you in case your hard disk is about to fail.
Summary
Clearly the application, Disk Drill, is simple and yet effective. In most of the cases, it will never let you down and will recover almost anything that you ask for. However, the recovery of files varies depending upon when they were deleted.