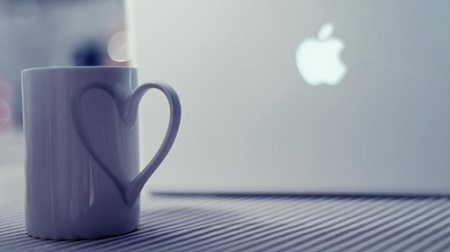 If you had never owned an Apple computer then you are not sure about the advantages
that you have been missing. People those who already have an Apple computer or those who own one do not want to switch to any other options as they completely understand the personalization that Mac has to offer irrespective of the model you own. In the year 1998 I purchased my very first MacBook and have upgraded it twice since then. Still now I do not have any problem with it.
Below are mentioned five reasons why you should be opting for an Apple computer:
1. Macintosh Design
Steve jobs was always good at the design of Apple computers and yet maintaining the quality of it. Why bother to work with a heavy and a huge desktop when you can have everything in a lightweight and iMac? Yes the iMac provides the option of operating under the aspect ratio of 16:10 and has a DVD drive with 64 bit of Intel cored duo. It also comes with a built in web cam so that you can make a video conference.
2. Easy Navigation:
Though Windows imitates the easy functionality of the Mac it has been unsuccessful in capturing the overall functionality of the Mac. Over Mac you have the ease to make it personalized and use it wherever you go. You can also extend the usage of your Mac with the use of mobile functionality. In fact the Mac will provide an intuitive functionality that you can find nowhere else. Moreover, wherever you take your Mac it will try to access the new most wireless connection for better operation.
3. Keeping up with the technology
No computer can provide you with the edge in the modern technology as Mac does. A Mac computer comes with all the necessary applications to make your modern life easier. Yes, it comes with a tool box known as iLife which has all the applications you might be in need of. For example, you can record any songs or podcasts and share photo album over the internet. You can even create a movie of your own with a single click and share it over the internet.
4. Free of any troubles
If you are using Windows or any other computer then you will notice that you really do not have the freedom to use as you like as there are always some type of bugs that limits its usage. But when you start using Mac you will notice that there is no such thing as bugs and your freedom will be limitless. All the technology of the modern world is controlled by your fingertips and you do not have to worry about a bit. 
5. Power house
From the very beginning of its creation Mac computers are used for work by most of the professionals. No matter whether you are a designer or a programmer you will always find that a Mac computer is far better in getting your work done than any other computer.
There are many persons who are of the belief that there are not much software available for Mac and therefore cannot replace a PC altogether. I would like to say that whatever a PC can do can be done over a Mac and even better than a PC.